03.-05.09.21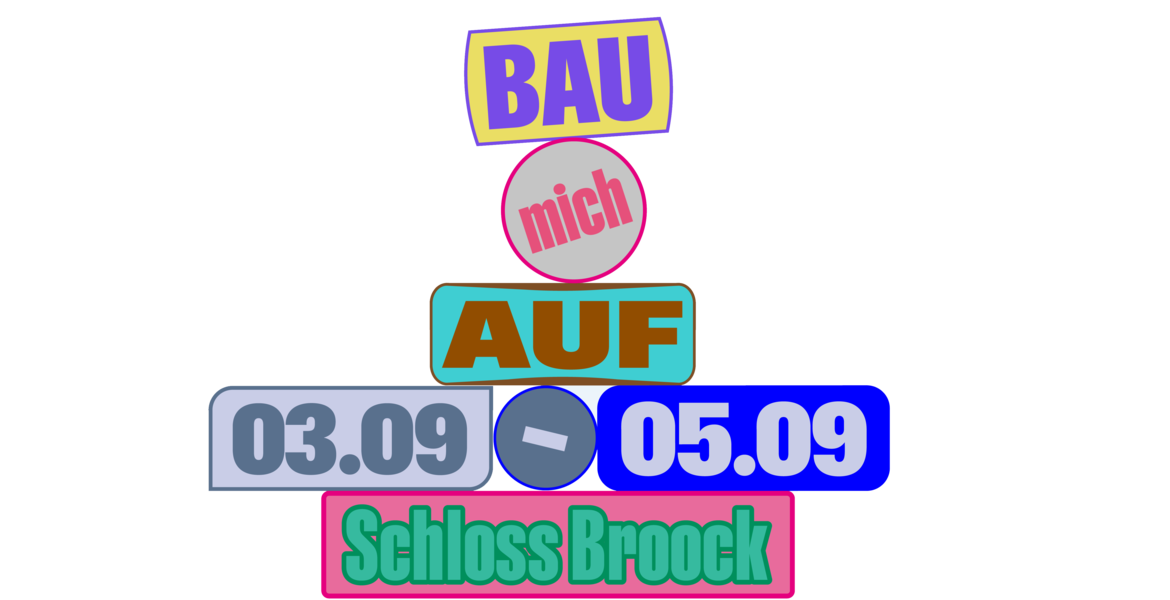 Tickets for
BAU MICH AUF

03.-05.09.21 Schloss Broock Alt Tellin

Entrance: 12:00, Start: 12:00
Tickets for BAU MICH AUF
Alt Tellin
---
Information
Line Up:
41ISSA, AbuGlitsch, Ace of Demons, Alicia Carrera, Bauernfeind, Cointreau on Ice, Dasha Rush, Diskohengst, DJ Gigola, DJ Mell G, Fuffifufzich live, Ivan Smagghe, Katzele, Kev Koko, Khidja, Krisenfest, Mala Herba live, Manfredas, Marie Montexier, MCR-T live, Mindsight, No Frills, Rødhåd, Rachel Lyn live, RSS Disco, San Quentin, Stella Zekri, The Lady Machine, TV.OUT, Wolfram
The first stone was set in 1331. Since then Schloss Broock was passed down the ages through a nonlinear line of royals that transformed the building according to their whims.
After the land reform in 1945 the castle played host to World War II refugees, a kin- dergarden, a school, a cooperative store and the local municipality.
The place was forgotten in the seventies. Locals from the neighboring countryside stripped it until it was not much more than an empty shell.
Since a few years, life has begun to return to Broock, little by little and stone by stone. BAU MICH AUF is part of this process of renewal: with a sound as diverse as our presence and minds open to change.